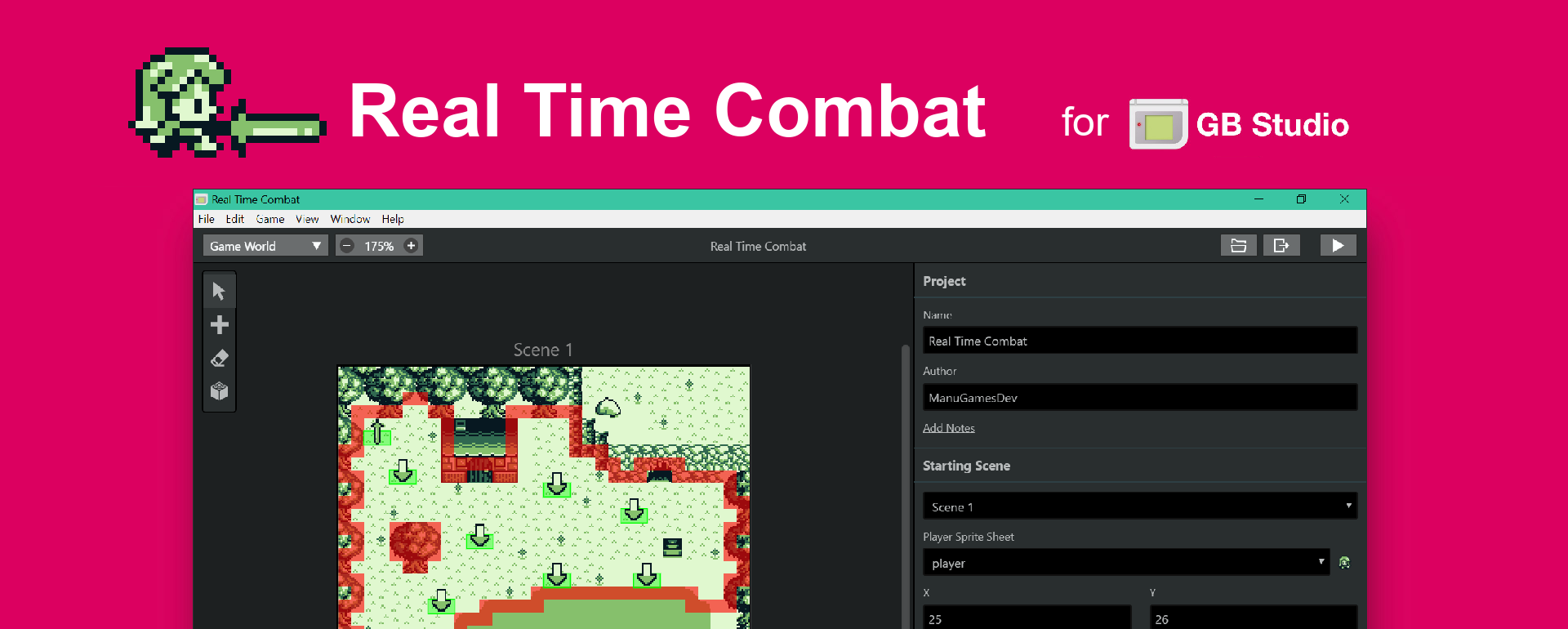 Real Time Combat for GB Studio
A downloadable asset pack
Hey GB Studio Community!
This is a real time Legend of Zelda styled Combat System you can use in your GB Studio projects. If you haven't downloaded GB Studio yet, download it here.
Here is how to use it:
Download and unzip the project, then open it with GB Studio. Details are in the documentation.
License You can use the project without giving any credits. If you would like to credit me anyway, I would appreciate that!
Can't wait to see what you make!
-ManuGamesDev